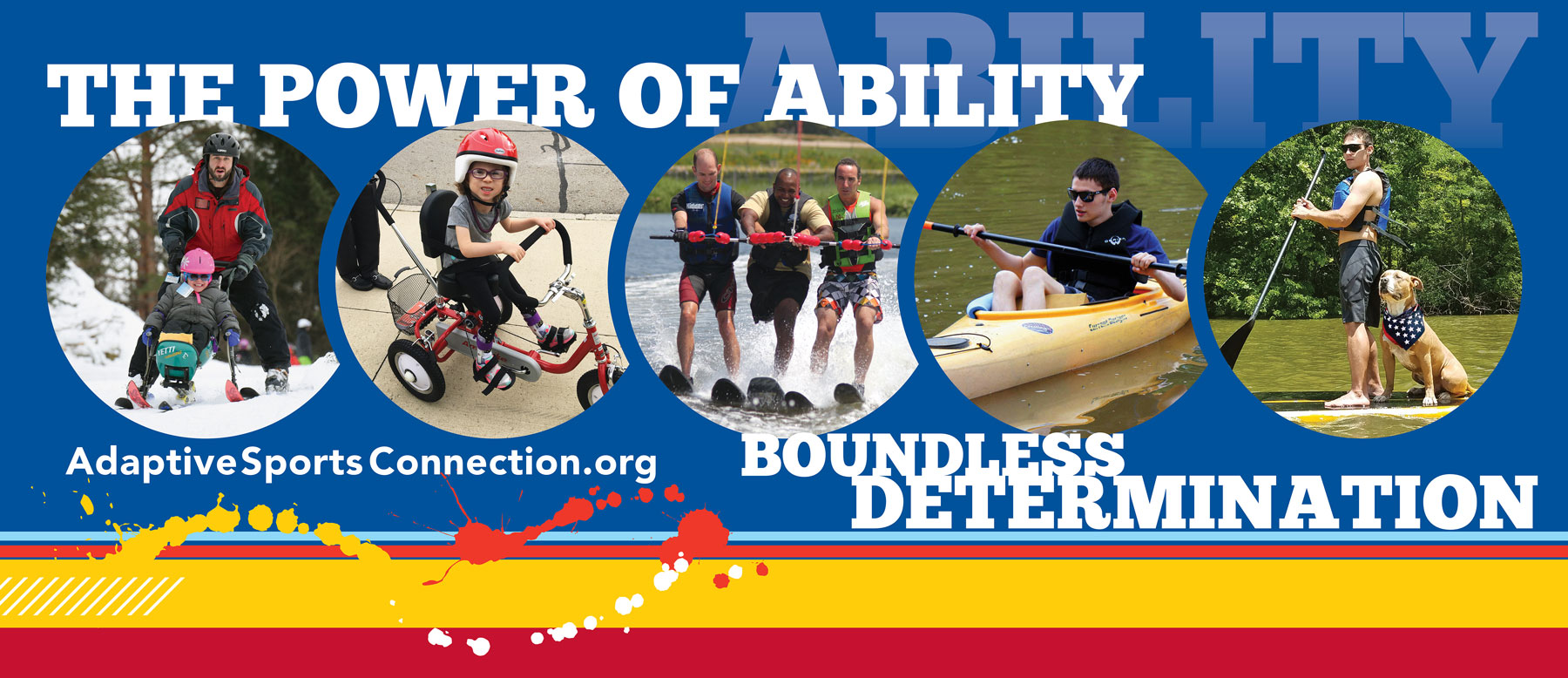 Join us in giving the gift of freedom, hope, and independence.
At Adaptive Sports Connection, we use the power of sports to push what is possible for people with disabilities. We snow ski, water ski, kayak, cycle, and sail with adaptive equipment designed to match a person's ABILITY.
Life is more than challenging for the one in four adults and veterans with a disability and the one in twenty children. It is a day-to-day struggle. At Adaptive Sports Connection, we get people outdoors and living again, putting them on the path to recovery, resiliency, and independence.

MadJo is a bright, resilient, determined young woman from Dublin, Ohio.
Up until age 12, she played in a tackle football league with 600 boys, determined to prove that girls could be just as tough. That grit and toughness helped push her through challenges that would knock most of us to the ground. MadJo first battled Lyme's disease, which curtailed her sports activities and sped up the symptoms of a genetic disorder that went undiagnosed.
In April 2020, MadJo received a delayed diagnosis of Ehlers-Danlos Syndrome (EDS). This rare genetic disorder affects your connective tissues — primarily your skin, joints, and blood vessel walls. MadJo now had to give up sports and her passion for dancing.

MadJo worked hard to gain back a little bit of arm function while in Arizona.
She then took a leap of faith and moved back to Ohio because longtime family friends Carol, Sara, and David Brubaker told her about Adaptive Sports Connection, an organization where they volunteer. MadJo moved home and began the cycling program at ASC, along with the rehabilitation program The Ohio State University Wexner Medical Center.


MadJo is now the Adaptive Sports Connection's Bikes to Go Program coordinator. This program provides adaptive bikes and training for children with disabilities, giving them freedom and independence.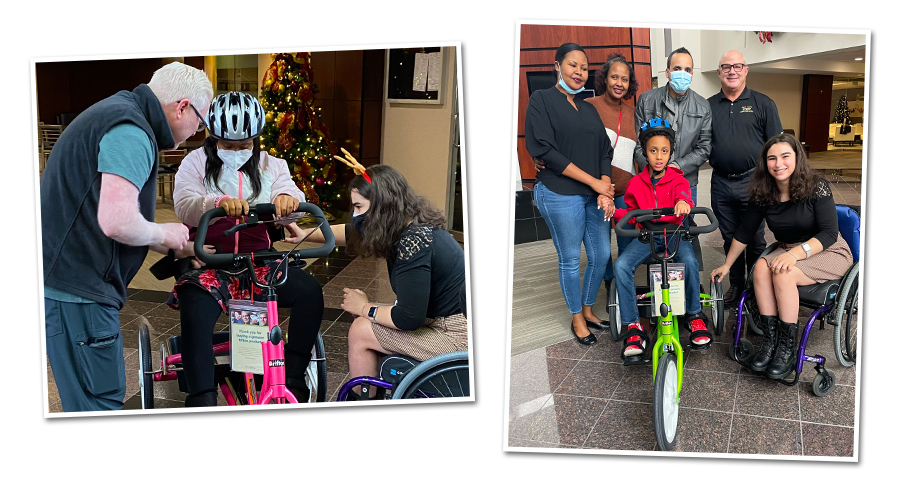 Independence. Grit. Resiliency. Purpose.
Sincerely,
Sharon Schreiber, Executive Director
Greer Rouda, Board Member
MadJo Hyzdu, Bikes to Go coordinator and social media manager