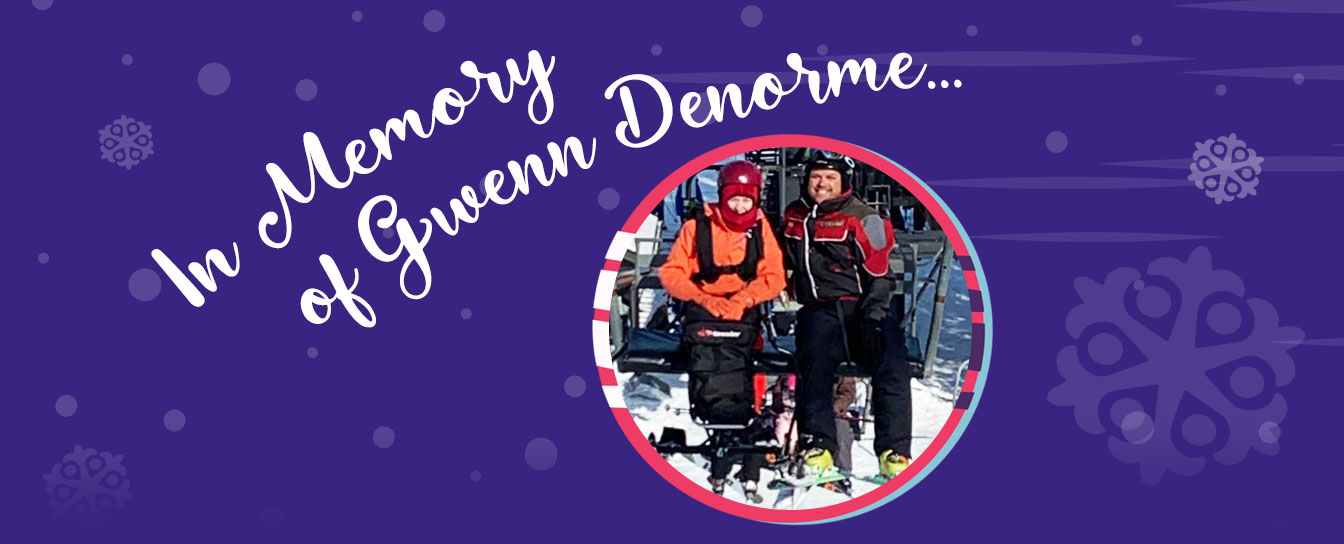 Gwenn Alberic Denorme, dedicated Adaptive Sports Connection ski instructor, board member, and friend passed away on June 10, 2020. Gwenn was an adoring husband to Jennifer and loving father to Chloe, Noah, and Caleb. He was a valuable member of the Westerville Community and a member of the Westerville Christian Church for 17 years where he served in various roles. Gwenn was a man who believed in giving back to the community. He always helped others and dedicated his time to serve others. His passion to help others was evident in his volunteering with Adaptive Sports Connection as an adaptive ski instructor.
Gwenn Denorme touched many adaptive athletes' lives. One of these athletes, Lauren Sampson, skied with Gwenn for six years and in that time she developed friendships with Gwenn and his family. Lauren recalls a trip to the Ski Spectacular in Breckenridge where Gwenn encouraged her to try a snow cart. Lauren now loves using the snow cart. She remembers Gwenn as encouraging, funny, caring, and supportive. Lauren and Gwenn's relationship existed outside of the slopes as he checked up on her constantly to see how she was doing.
Gwenn's friend and president of Adaptive Sports Connections, Jay Hoffman, had a lot to say about Gwenn. Jay and Gwenn were friends for 17 years after meeting through church. Jay describes Gwenn as someone who loved life. If the people around him were not enjoying life he would bring them joy and make them laugh. He always gave up his time to assist others and made sure to still have time for his family. Gwenn was gifted with energy and passion many people do not have. "There are a few times you get to meet someone who radiates. He was a larger than life person without being intimidating. Someone you want to be around because they make you feel better about who you are," Jay said.
Gwenn Denorme is remembered as a funny, caring, smart, and giving man. Gwenn's legacy continues through people he has touched. All three of his children have enjoyed serving with their dad at Adaptive Sports Connection, skiing and kayaking. His daughter, Chloe, is studying at the University of Alabama focusing on adaptive sports equipment. She is currently working on a project for workout equipment that all types of athletes can use. Her focus in adaptive sports came from the years of volunteering she did with her dad through Adaptive Sports Connection. Gwenn's legacy also continues in his friend, Jay Hoffman, who accepted his position as president of Adaptive Sports Connection in honor of Gwenn who loved the organization so much.