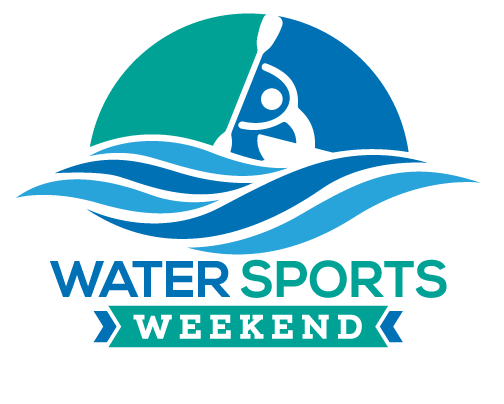 Join us on June 19, 20 and 21 for a weekend of water skiing, wakeboarding, sailing, fishing, kayaking, cycling, Bocce Ball, and archery!
The event kicks off Friday at 5:00 pm for dinner. Activities begin at 9:00 am and end at 4:00 pm on Saturday and Sunday. A special dinner hosted by City BBQ will be held on Saturday night at 5:00 pm, along with special music by an awesome band of Wounded Warriors.
Adaptive Sports Connection welcomes active military personnel/veterans and their families as well as others with physical disabilities. Meals are provided from Friday dinner to Sunday lunch. Activities are targeted to 16 years and older. Onsite camping is available.
Cost is $55 per person for the weekend based on ability to pay. Veterans are FREE thanks to the support of DSUSA's Warfighter Sports and Wounded Warrior Project. Hotels will be provided for Veterans traveling from outside of Columbus.
Volunteer information is below, and there is no charge for volunteers.
"I can't say enough about the people at Adaptive Sports Connection. To be able to participate in adaptive sports has completely changed my life. Faith, Adaptive Sports, and Julius have made all the difference in redirecting the story of my life ."
Elias, 31, visually impaired after contracting a bacterial infection while serving in the Army during the Iraq War
Water Skiing, Sailing, Kayaking, BBQ, and more!
This three-day event is Adaptive Sports Connection's largest event of the summer season, with focus on veterans with physical disabilities and their families. Volunteers are needed throughout the weekend and will be scheduled for time slots.
This event includes water skiing, sailing, fishing, kayaking, cycling, and more! Lunch provided both Saturday and Sunday. Dinner provided Friday and Saturday evenings.
Volunteer one, two or all three days. Volunteer for a morning session, afternoon session, evening session or all day.
Volunteer positions include:
registration
event set up /tear down
sports: water skiing, kayaking, cycling, etc.
planning team - please e-mail us if you are interested in being a part of this.
evening activities
and many more!
Detailed Information:
This event kicks-off with a dinner at 5:00 pm on June 19 at the Adaptive Sports Connection Adventure Center - 6000 Harriott Rd in Powell. Volunteers needed to help prepare, serve, join us for dinner, clean-up, and help us get ready for a fun-filled weekend of Sports! Friday night volunteers should arrive at 4:00 pm and plan on staying until 7:00 pm.
Sports activities on Saturday are from 9:00 am - 5:00 pm. Dinner at 5:00 pm provided by City BBQ and live music at 6:30 pm! Sunday's activities are from 7:00 am to 12:30 pm. Sunday kicks off with a fishing tournament from 7:00am - 11:30 am. Other sports activities start at 9:00 am. Lunch on Sunday is at 11:30 am. Register to volunteer all day or specific sessions during the day.
VOLUNTEER SESSIONS INCLUDE
Friday Evening 4:00 p.m. - 7:00 p.m. - set up, registration and hospitality includes free dinner
Saturday Morning 8:00 a.m. - 12:30 p.m. - registration, hospitality, sports includes free lunch
Saturday Afternoon 12:30 p.m. - 4:30 p.m. - registration, hospitality, sports
Saturday Evening 4:30 p.m. - 8:00 p.m. - hospitality includes free dinner from City BBQ
Sunday Morning 8:00 a.m. - 12:30 p.m. - registration, hospitality, sports (fishing starts early at 6:30 a.m.!) includes free lunch
Sunday Afternoon 12:30 p.m. - 4:00 p.m. - hospitality, sports and tear down
Choose the session and position for which you would like to volunteer. All equipment is provided.