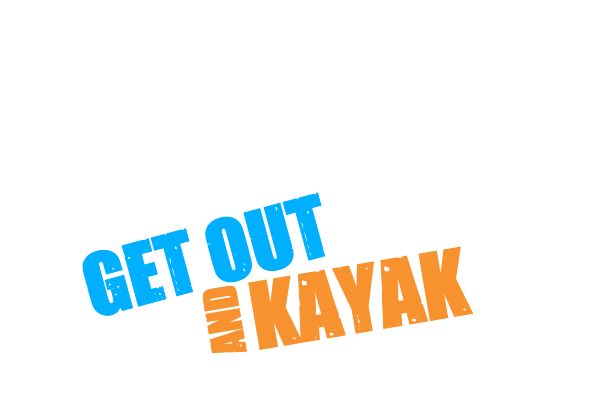 Get Outside. Explore. Have Fun.
Grab a paddle and come explore the Twin Lakes Wildlife Reserve and the Scioto River in Shawnee Hills near Dublin and Powell in Ohio.
Get Out and Kayak offers recreational kayaks (sit-in and a limited number of sit-on-top, as well as tandem kayaks) for your enjoyment.
$25 per person
for up to 2 hours of kayaking, exploring, and having fun.
$10 per person
if you bring your own kayak.
$15 for children
under 12 who are paddling.
Free for veterans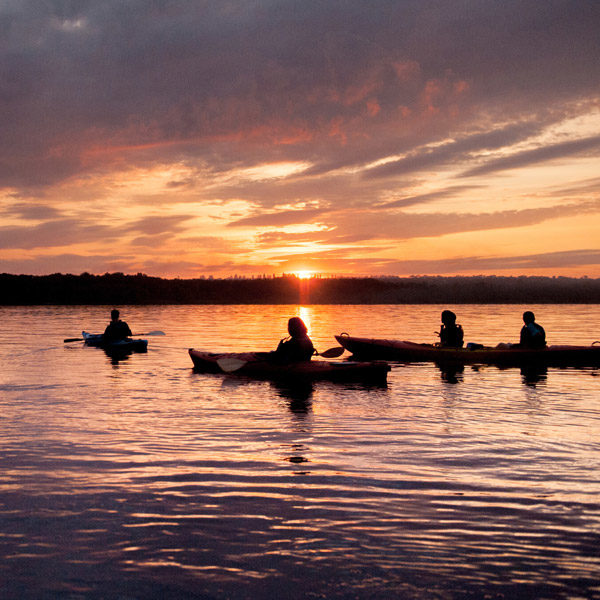 Relax, unwind, and see the sunset as you have never seen it before! This tour is perfect for people who love watching sunsets and taking it easy with friends.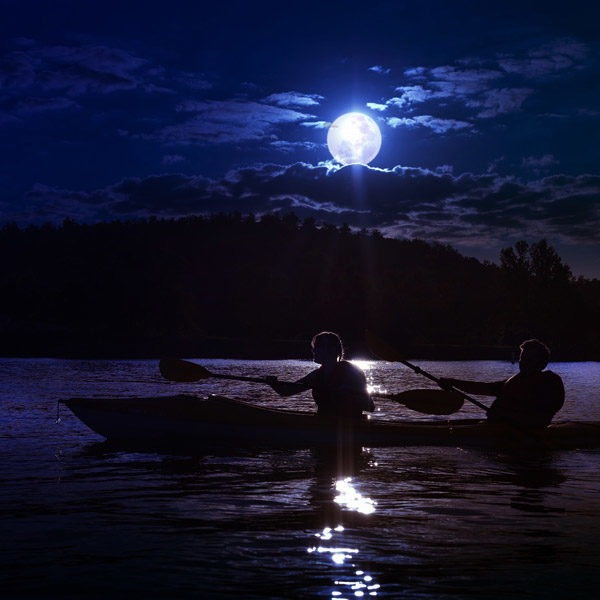 The popular evening kayaking adventures will be offered July 23 and August 13th. Instructors will provide an introduction to kayaking, solo kayaks, life vests, lights, glow sticks, and paddles.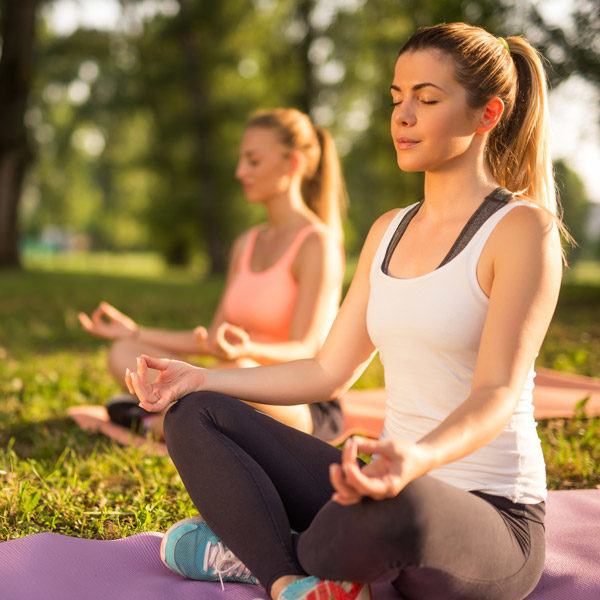 Morning Mindfulness Paddle
Grab a coffee and your yoga mat and then come join us at 8 am to enjoy a relaxing hour of yoga with a professional instructor, follow by 2 hours of kayaking!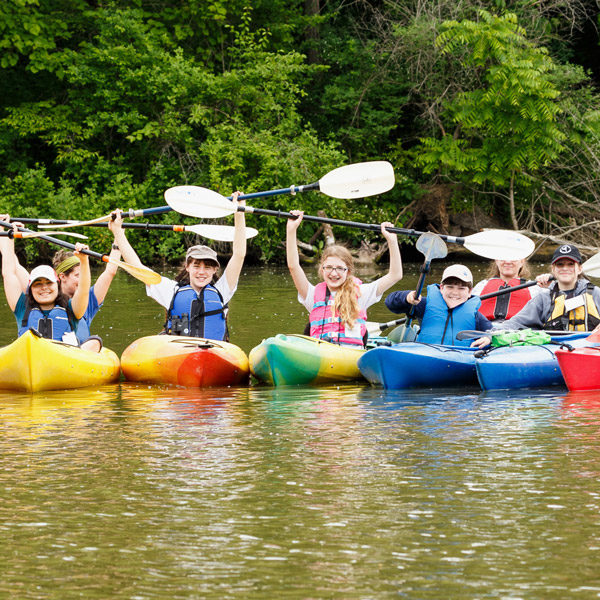 Celebrate Your Birthday with Us!
It is way more fun to celebrate your birthday on the water with us!
Frequently Asked Questions
COVID-19 How to Stay Safe and Enjoy Kayaking
We will be taking a number of precautions to protect the safety of our staff and customers in this program including:
All customers will be required to book online and will be encouraged to print and bring their signed waiver with them.
All customers are asked to wear masks while on land. Out staff will wear masks at all times on land and on water when working with customers or other staff members when social distancing is not feasible.
Increased gear cleaning protocols. All gear and equipment will be sanitized and/or disinfected after each use.
Group size will be limited to 6 and we are limiting the number of customers per session.
Customers and staff members will adhere to 6 foot distancing both on land and on the water.
Anyone who feels sick is asked to stay home and will be provided a full refund.
Everyone will be asked to sanitize their hands frequently.
Hand sanitizer will be available.
Customers are asked to use a restroom before arriving at our facility. A porta-potty is available for onsite emergencies only.
This is a challenging time for all of us, but our first priority is to the safety of our customers, staff and community.
Thank you,
Get Out and Kayak Team
Open May 29th, 2021!
Please select the dates available below to make reservations.
6000 Harriott Dr.
Powell, Ohio
(614) 389-3921
HOURS OF OPERATION
Fridays: Special events – check the calendar!
Saturdays: 9:00 AM -11:00 AM, 11:30 AM - 1:30 PM, 2:00 PM - 4:00PM
Sundays: 9:00 AM -11:00 AM, 11:30 AM - 1:30 PM, 2:00 PM - 4:00PM
Get Out and Kayak is a social enterprise venture of Adaptive Sports Connection. Kayak experiences support and educate the general public about the organization's mission to improve the health and wellbeing for veterans, children, and adults with disabilities through outdoor sports and therapeutic recreation and to promote inclusion.
This venture is possible through a grant from Recreational Equipment, Inc. (REI), a company who believes a life outdoors is a life well-lived.
https://www.rei.com