Boundless Corporate Partnership Opportunities
In central Ohio alone, there are nearly 200,000 children and adults with some type of disability – impacting communities, livelihood, and health. Adaptive athletics help participants understand that they can succeed in spite of disabilities or injuries. This realization increases confidence and helps those with injuries or disabilities gain new meaning in life as they expand their limits, strategize, adapt, and begin to build their post-injury identities.
Through adaptive sports and recreational opportunities, we are making a difference in the overall health and happiness of those with physical disabilities and cognitive disabilities caused by: war injury, birth defect, spinal cord injury, traumatic brain injury, stroke, aging, multiple sclerosis, spina bifida, diabetes, autism, Downs syndrome, and more.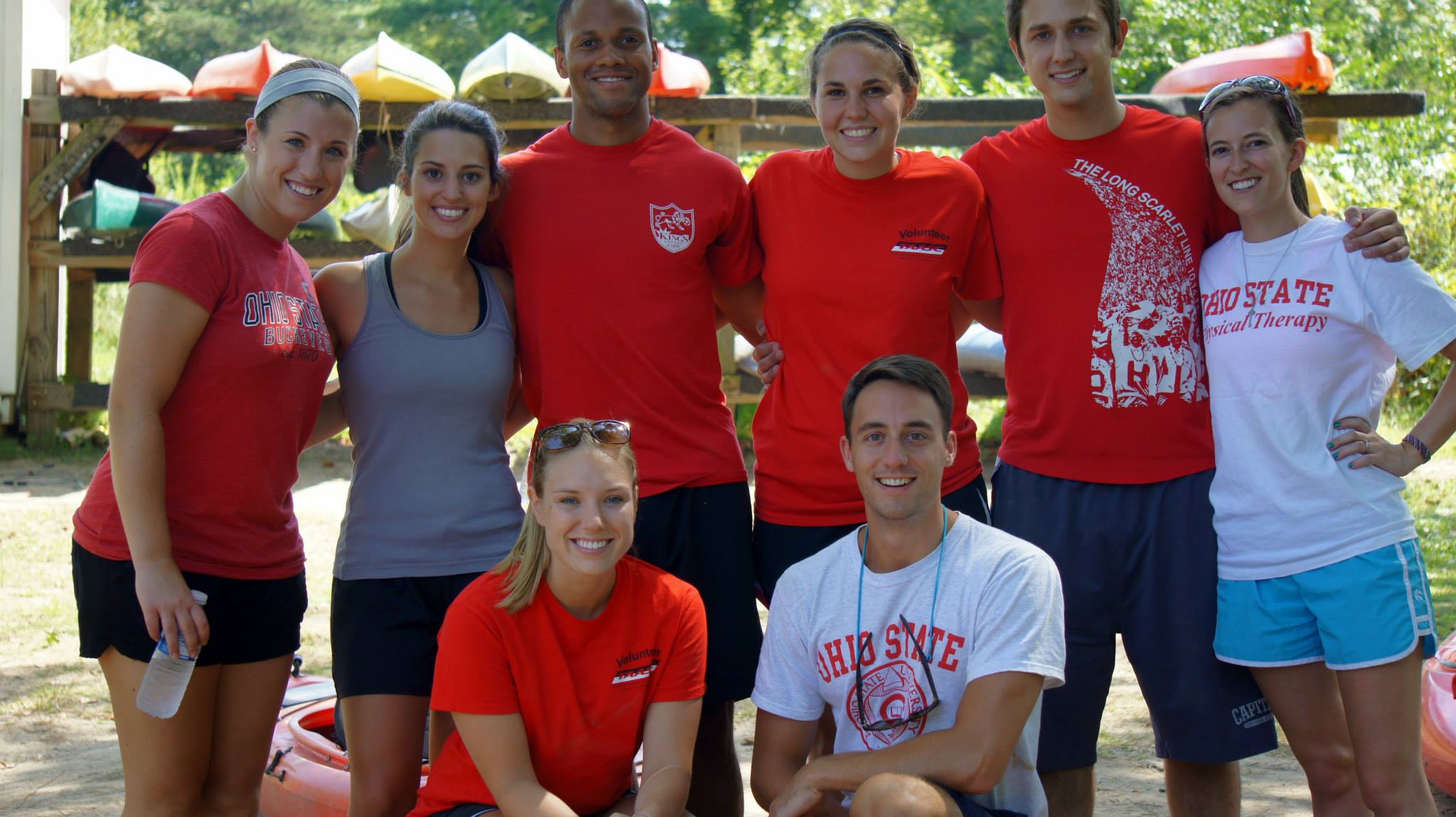 The psychological benefits of adaptive sports participation include:
Improved mood and body image.

Reduced anger, confusion, anxiety, depression, sleeplessness.

Increased self-esteem.

Improved self-perception and life satisfaction.
Physical benefits include:
Decrease in pain and tension levels.

Reduced severity of secondary health problems.

Enhanced ability to complete daily activities and self-care.

Improved wheelchair mobility skills.

Greater physical independence.
Sociological benefits include:
Enjoying new experiences and friendships.

Counteracting the stigma of disability.

Increased likelihood of employment.
Boundless Corporate Partnership Opportunities
Below are some ways to get involved and support our mission – of course we provide boundless creativity, so we offer custom solutions to meet your philanthropic, marketing/public relations, and employee engagement objectives. As a corporation, you can make a difference.
Help us Unleash the Boundless Courage within all of us.
Adaptive Sports Connection offers Boundless Benefits:
Improved Health Outcomes
Corporate Social Responsibility
Philanthropy
Brand Recognition
Employee Engagement – volunteer and team-building
Public Relations
Consumer Engagement
Employee Wellness