Join us for our first annual Kayak for Kids & Veterans to raise funds for Adaptive Sports Connection, a 501 (c) (3) nonprofit organization dedicated to improving the health and wellbeing for veterans, children, and adults with disabilities.
This is not your ordinary kayak experience – get ready to explore the Twin Lakes Wildlife Reserve and the Scioto River in Shawnee Hills, Ohio near Dublin and Powell and raise funds specifically to support our veteran and kid's programs. Our kayak adventure includes:
Recreational Kayaks and Paddles (sit-in and a limited number of sit-on top, as well as tandem kayaks)
Life Jackets
Instruction
Scavenger Hunt (a fun way to learn about veterans and kids)
Kayak Races
Kayak Tug of War
Music
Food
Fun
Prizes
Frequently Asked Questions
COVID-19 How to Stay Safe and Enjoy Kayaking
We will be taking a number of precautions to protect the safety of our volunteers and customers in this program including:
All customers will be required to book online and will be encouraged to print and bring their signed waiver with them.
All customers are asked to wear masks while on land. Volunteers will wear masks at all times on land and on water when working with customers or other volunteers when social distancing is not feasible.
Increased gear cleaning protocols. All gear and equipment will be sanitized and/or disinfected after each use.
Group size will be limited to 6 and we are limiting the number of customers per session.
Customers and volunteers will adhere to 6 foot distancing both on land and on the water.
Anyone who feels sick is asked to stay home and will be provided a full refund.
Everyone will be asked to sanitize their hands frequently.
Hand sanitizer will be available.
Customers are asked to use a restroom before arriving at our facility. A porta-potty is available for onsite emergencies only.
This is a challenging time for all of us, but our first priority is to the safety of our customers, staff and community.
Thank you,
Get Out and Kayak Team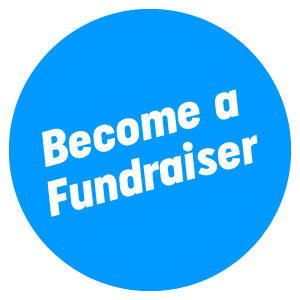 Your gift can be amplified through social fundraising – please consider setting up a fundraising page on Facebook!
To create a Facebook fundraiser for a charitable organization, follow these steps:
Click Fundraisers in the left menu of your News Feed..
Click + Raise Money
Select Nonprofit or Charity – Adaptive Sports Connection
Select a charitable organization, fill in the fundraiser details and choose a cover photo.
Click Create.
6000 Harriott Dr.
Powell, Ohio
(614) 389-3921
Hours of Operation
Every Tuesday from 5:00 PM to 8:00 PM
Every Saturday from 10:00 AM to 1:00 PM
Get Out and Kayak is a social enterprise venture of Adaptive Sports Connection. Kayak experiences support and educate the general public about the organization's mission to improve the health and wellbeing for veterans, children, and adults with disabilities through outdoor sports and therapeutic recreation and to promote inclusion.
This venture is possible through a grant from Recreational Equipment, Inc. (REI), a company who believes a life outdoors is a life well-lived.
https://www.rei.com