We snow ski, water ski, kayak, sail, mountain bike, fish, and create events to unite veterans. Answering the U.S. Surgeon General's call to connection - we know sports, outdoor recreation, and adventure therapy changes lives.
Through our Power of Ability campaign, we are determined to expand our veteran outreach state-wide and nationally. Focused on collaborating with other organizations, we are developing innovative outdoor experiences designed to bring hope, healing, and health - as we honor veterans' sacrifices, service, and strength.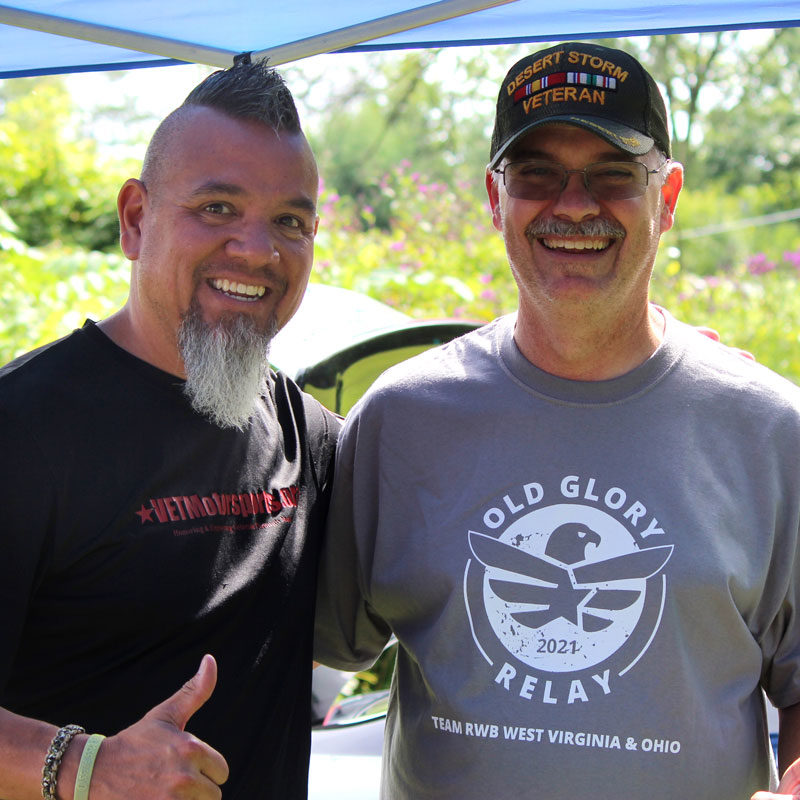 Events you might be interested
Join a small group of Veterans for Bike Rides in Westerville. Request a bike from ASC during registration or bring your own! Volunteers will be onsite to assist with equipment and riding.
Interested to volunteers instead? Volunteers are needed to assist with cycle maintenance, basic bike fittings, and if needed, to be a buddy rider with Veterans and their family. Basic cycling knowledge is helpful but not required.
LOCATION:
310 W Main Street, Westerville OH 43081
Look for ASC Westerville Bike Shed
DATES (Every other Thursday):
August 25
TIME: 10:00 AM - 12:00 PM

Work with ASC volunteers to be fitted on an adaptive mountain bike and learn the basics of mountain biking in conjunction with Central Ohio Mountain Biking Organization (COMBO). This clinic will take place at the Alum Creek Phase 1 Mountain Bike trail. This is a basic beginner trail, ideal for learning. Clinics take place every other Sunday, May-October. Many styles of adaptive bikes are available including recumbent, 3-wheeled, and hand powered.
Interested to volunteers instead? Standard mountain bikes are available for volunteers to use, or you may bring your own. Basic mountain biking knowledge is helpful but not needed.
LOCATION:
Phase 1 Alum Creek Trails
6002-6090 Lewis Center Road
Galena, OH 43021
DATES (Every other Sunday):
August 6, 20
September 3, 17
October 1, 15
TIME: 11:00 AM - 1:00 PM

Veteran Think Tank Inquiry Form
Boundless Thanks to our Champion of Ability Corporate Partners who are making a difference and supporting all of our programs and events.
Champion of Ability Corporate Partners