Adaptive Sports Connection's top priority is to keep our athletes, volunteers, and staff healthy during this COVID-19 crisis. We are faithfully following the state of Ohio and CDC regulations to keep our entire ASC family safe. Adjusted programming is starting to resume, keeping social distancing guidelines in mind. For a full list of opportunities visit the Volunteer Calendar or Participant Calendar, or check out our new social venture Get Out and Kayak.
For more information regarding COVID-19 related resources, please visit our COVID-19 resources page.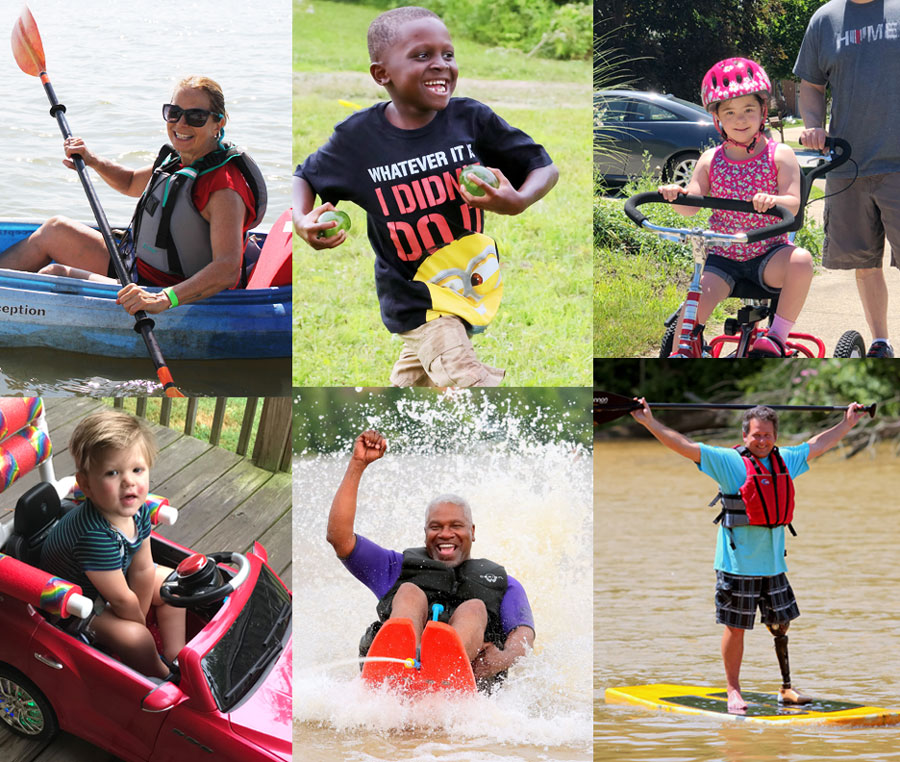 Join our MOVE Your Way Campaign
We have all been sheltering in place for the past several weeks without much of an outlet - but when the sun comes out many of us can still walk, run, cycle or go kayaking. These activities are safe even while social distancing, and provide numerous health benefits. But for the veterans, children and adults we serve, it is sometimes not possible without our programs or support. We will be ready when the time comes and in the meantime, we have online programming, and are still helping children get adaptive bikes and go baby go cars.
No one understands how to adapt, persevere, and push through tough times more than our adaptive community. Your resiliency and courage are a testament to the human spirit. Due to the COVID 19 pandemic, we are all experiencing tremendous changes in both our personal and professional lives. Now more than ever, we need to courageously BE ADAPTIVE.
This is why we say "If I can do this, I can do anything."