Meet ASC at events in your neighborhood! Find us at Rise Up Columbus events, or for neighborhood kayaking and cycling events. Check the calendar for specific locations and times near you!
LOCATION: TBD

DATES (Wednesdays and Thursdays):
April 27
May 31
June 7, 8, 28
July 12, 13, 26, 27
August 2, 9, 23
September 6, 13, 27, 28
TIMES:
Wednesdays, 6:00 pm - 8:00 pm
Thursdays, 4:30 pm - 7:30 pm
Boundless Freedom Unleashed with over 50 Veteran Organizations. Central Ohio Veterans and their supporters come together for a weekend of camaraderie, fellowship and fun while renewing our bonds, learning about others in our community, and providing support to one another. Kayaking, mountain biking, yard games, entertainment and more!
LOCATION:
ASC Adventure Center
6000 Harriott Drive, Powell OH, 43065
DATES: July 14-16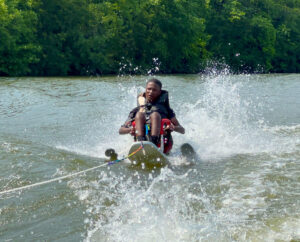 People with disabilities are given the opportunity to experience waterskiing on White Sulphur Lake with the assistance of volunteers from Columbus Aqua Ski Club and the UC and OSU water ski clubs.
LOCATION:
White Sulphur Lake
5501 Penn Road, Ostrander, OH 43061
DATE: July 29
TIME: 8:00 am - 5:00 pm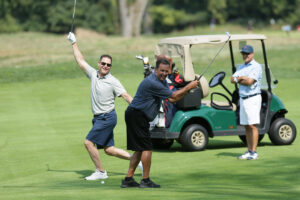 Honor. Celebrate. Inspire. Golf Classic & Party to benefit Adaptive Sports Connection (ASC). Experience an outing at Columbus Country Club followed by an impactful program and party to celebrate the work of Adaptive Sports Connection.
LOCATION:
Columbus Country Club
4831 E Broad Street, Columbus, OH 43213

DATE: September 14
TIME: 11:00 am - 9:00 pm

SESSIONS:
Golf Classic starts at 11:00 am
Par & Away is from 2:30 - 6:00 pm
Party is from 6:00 - 10:00 pm
Volunteer Appreciation Event
Nocterra Brewing Co. has selected ASC as a charitable partner. For the month of May, they create a special craft brew and a portion of the sales proceeds will benefit ASC. This year Public Lands will match those proceeds dollar for dollar, doubling the donation.
LOCATION:
Nocterra Brewing Company
41 Depot Street, Powell, OH 43074

DATE: May 6
TIME: 2:30 pm - 5:00 pm