Adaptive Sports Connection (TAASC is Adaptive Sports Connection) empowers children, adults, and veterans with disabilities through sports and wellness programs. Founded in 1992 in Columbus, Ohio, Adaptive Sports Connection helps those with disabilities and their families stay active.
We are an active chapter member of Disabled Sports USA, a national organization focused on improving the lives of wounded warriors, youth, and adults with disabilities by providing sports and recreation opportunities. Adaptive Sports began as a means to rehabilitate veterans from World War II, Korea, and Vietnam War. Today, Disabled Sports USA serves both civilians and the latest military who have sustained permanent physically disabling injuries while in Iraq and across the globe.
We are recognized as a regional leader for our strong program and coalition with other like-minded organizations dedicated to making a difference in the lives of individuals with disabilities and their families.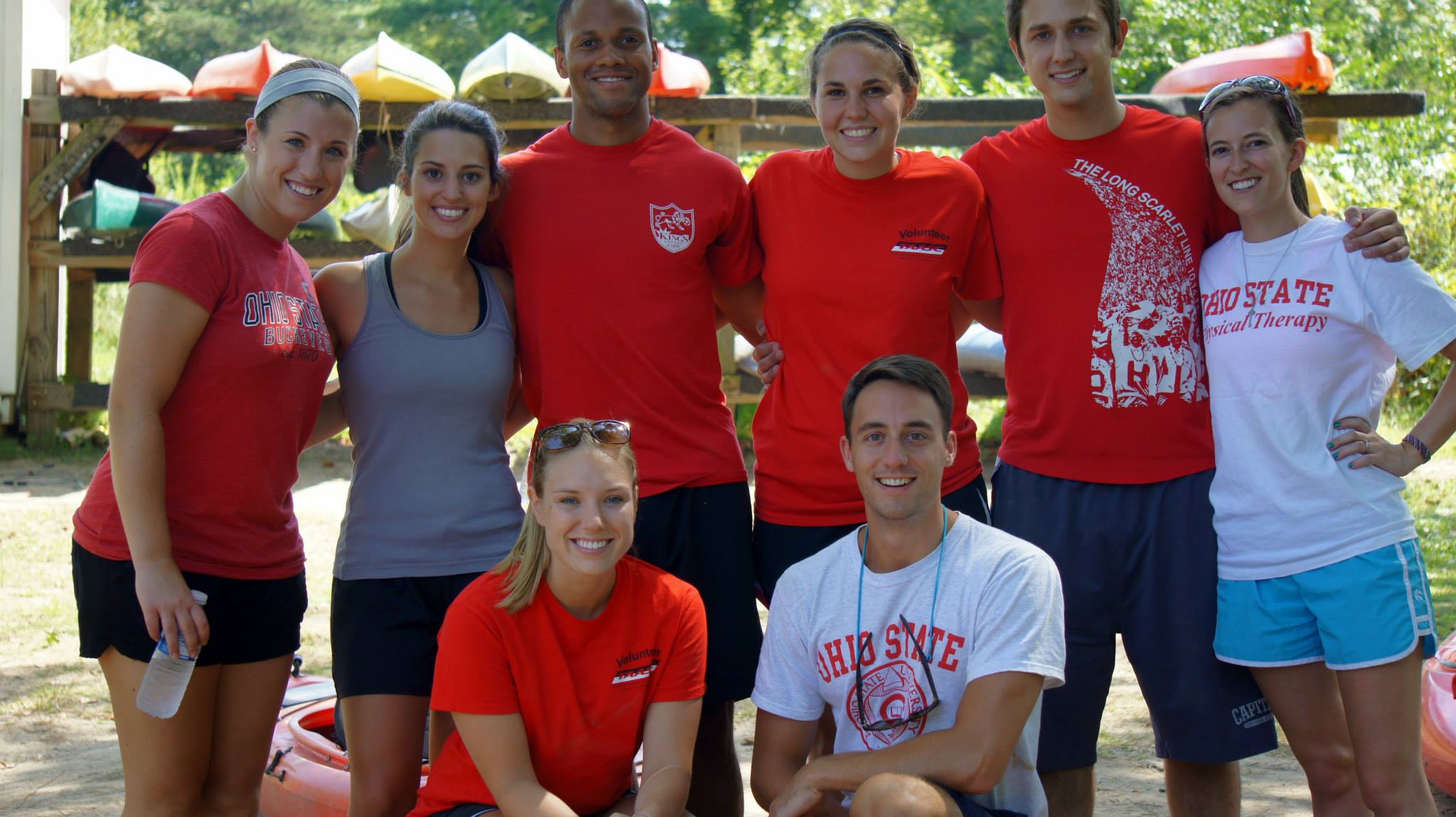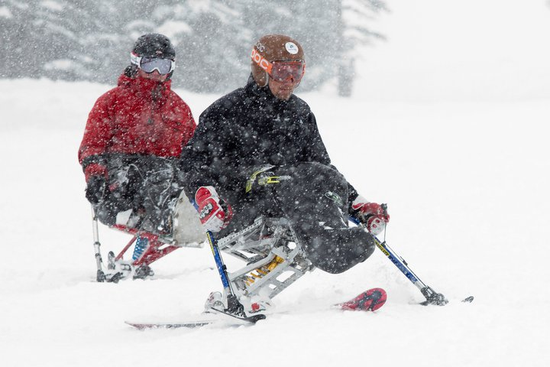 Over the years, we have been able to impact the lives of thousands of individuals living with disabilities due to: amputations, combat-injuries, post-traumatic stress syndrome, spinal cord injury, multiple sclerosis, cerebral palsy, autism, other neuromuscular/orthopedic conditions, downs syndrome, brain injuries, visual impairments, and more.
In addition, we have provided training and leadership opportunities to participants and volunteers throughout the community.
We currently offer sports programs including: downhill skiing, water skiing, wakeboarding, kayaking, cycling, rock climbing, archery, fishing, paddle boarding, and sailing. As our program expands, we hope to offer even more sports to meet the growing needs in our community.
We operate our winter sports programs at Snow Trails Ski Resort in Mansfield, Ohio, and Mad River Mountain Ski Resort in Valley Hi, Ohio.  We also provide participants opportunities to ski in other locations and competitions, such as
The majority of our summer sports take place at our headquarters along the Scioto River in Powell, Ohio.  Through a partnership with the City of Columbus we have access to nearly 22 acres of beautiful land along the river for water sports and fishing.
Our cycling program we take on the road accommodating individuals, schools, and organizations.
Adaptive Sports Connection teaches skills to the individual with a disability and to their family, friends, or other support people so they can enjoy sports together. Adaptive Sports Connection relies heavily on our volunteers - many of whom have disabilities themselves. We are committed to providing quality training by having certified volunteer instructors including numerous  ski instructors, kayaking instructors, and water ski instructors.
How We Make An Impact
It only takes seeing the smiles on the faces of our participants and their families to understand the impact. What we are doing is life-changing - not only for the participant, but for their families, our volunteers, and our communities.
Research has since confirmed the power that sports can have for people with disabilities. A Harris Interactive research study of more than 1,000 adults with disabilities showed that those participating in adaptive sports programs had higher employment rates, were happier, healthier, and enjoyed higher socialization than those not participating in adaptive sports.
Be employed (52% vs. 33%)
Be more physically active (64% vs. 30%)
Lead a healthy lifestyle (52% vs. 25%)
Lead a fulfilling life (72% vs. 46%)
Enjoy socializing more (80% vs. 70%)
Look forward to the rest of their life (81% vs. 61%)
Our Mission
We connect individuals with disabilities, their families, volunteers, and community organizations through a lifetime of adventure sports.
We accomplish this by providing volunteer-driven adventure opportunities, promoting teamwork, and fostering self-advocacy through coaching and mentoring.