"Nothing compares to the simple pleasure of riding a bike."
At Adaptive Sports Connection, we strive to help children and adults with disabilities be able to bike when and where they want.
Cycling is a great way to enjoy the outdoors, improve cardiovascular fitness, and socialize with friends and family – now with advanced technology in adaptive equipment everyone can participate!
At Adaptive Sports Connection we offer:
Discover Cycling

for adults with physical disabilities or people 24y/o+ with developmental disabilities to work with therapists from Ohio State Martha Morehouse for a full bike evaluation and an opportunity to ride adaptive bikes. Opportunities to pursue adaptive equipment grants are also available in this program.

Discover Mountain Biking

for anyone interested in off road cycling. We have hand and foot propelled options available. These rides take place at Alum Creek Mountain Bike Trail Phase 1. 
Group Rides:

for anyone who has already received an evaluation (at Bikes To Go or Discover Cycling) at Glacier Ridge Metro Park. We offer multiple ride times per week to fit your schedule! 

Bikes To Go for kids 23 and under to work with therapists to own your own bike.
Our goal is to give everyone with disabilities access to cycling!
For more information on our cycling programs contact maddie@adaptivesportsconnection.org.
Adaptive aspects include:
Handcycles for individuals with no or limited leg movement

Three and four wheel cycles for those who need more stability

Children's hand and foot powered cycles

Tandem cycles for individuals who want a guide while riding

Hand and foot cranked cycles exercising your whole body

Standard cycles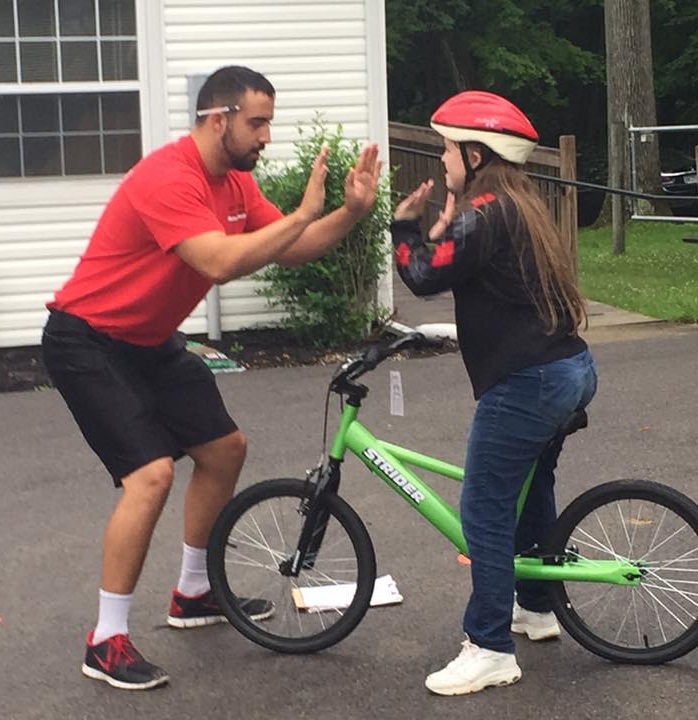 All evaluations free! Bikes to Go events are considered evaluation events and have no charge. 

Single group rides $10 each to be paid online during registration. 

If you plan to cycle on a regular basis, consider joining our

Frequent Rider Program

! If you plan to ride more than 3 times a month this is a great deal! When you purchase a Frequent Rider Package, you will receive a unique coupon code to use for the duration of your package! 
Purchase a monthly package for $30 

Unlimited rides for 30 days from purchase

Purchase a Spring package for $40

Unlimited rides April-May

Purchase a Summer package for $60

Unlimited Rides June-August

Purchase a Fall package for $40

Unlimited Rides September-October

Purchase a full season package for $80

Unlimited Rides April-October