Volunteer for Adaptive Skiing / Snowboarding
Give your edge a purpose! Volunteer with ASC! All volunteers receive free lift tickets and rentals for the entire day they volunteer. Volunteer sessions typically last about 3 hours so this gives you plenty of time for skiing for free!
What to expect:
Volunteers are paired with experienced instructors to provide a safe, fun, and positive experience for ASC's program participants.
Volunteers will use lesson plans and outlines to help participants improve their skills on the snow, complete regular progress reports to track their successes, and comply with all program safety regulations.
Volunteers of any skiing or snowboarding ability are welcome and will be matched with instructors and participants according to their skills.
Ski and board volunteers are required to attend one dryland training.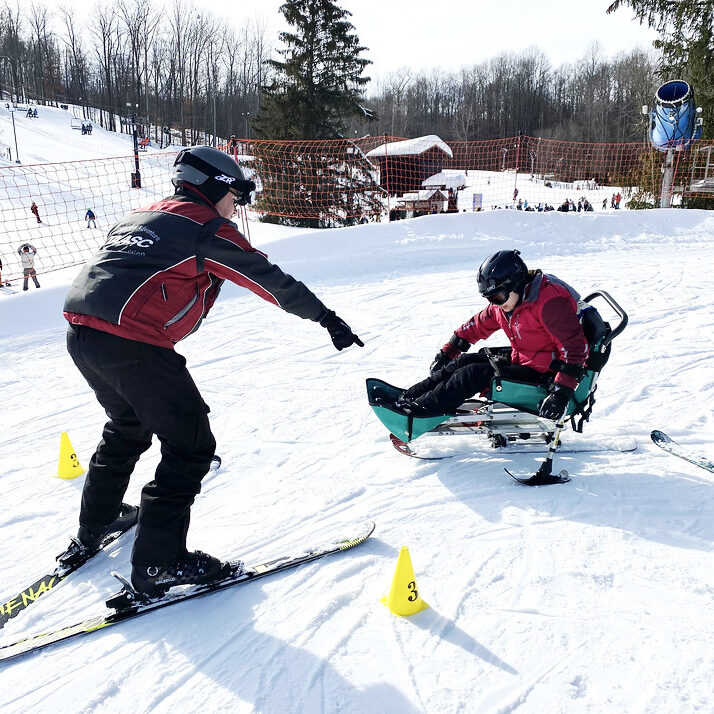 Skiing Volunteer Registration & Sign Up
During the registration process, new volunteers will be asked to create an account, and and returning volunteers are requested to keep their Volunteer Profile up-to-date. This will allow us to communicate upcoming events, special events, last minute cancellations, or venue changes. If you have any questions, please contact maddie@adaptivesportsconnection.org.
Ski and board volunteers are required to attend one dryland training (typically offered in October and November) and up to two days of on-hill training (weekends in December as soon as the hills are open). Training requirements decrease with volunteer experience.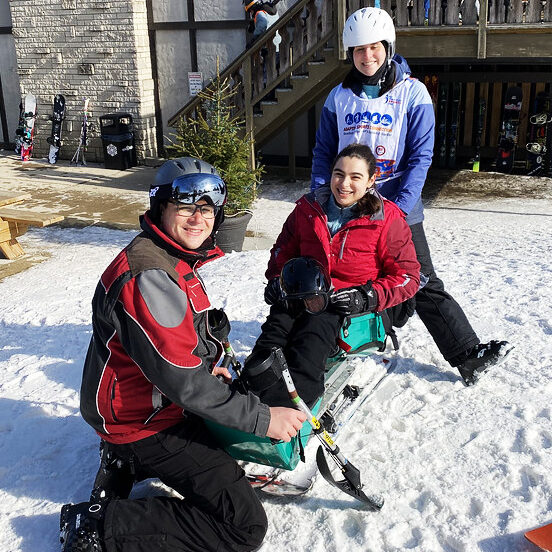 Upcoming On Hill On Snow Volunteer Training
Session availability is weather dependent. All volunteers are encouraged to attend this session. Volunteers will be broken up to into groups based on skiing ability and adaptive discipline interest. Each group will work with an instructor to go through a basic ski progression and to learn what a typical Adaptive Sports Connection lesson is like. New skiers will work to improve their personal skiing skills with an instructor. All equipment is provided for this session.