Wow. What a year it has been for all of us. We have all had to learn how to adapt to a new norm. Adaptive Sports Connection had been busy adapting to meet the growing need for our services throughout Ohio. To keep everyone in the know, we are launching our monthly newsletter – Be Boundless. We will highlight adaptive athletes, volunteers, donors, corporate leaders, partners, and share stories that will inspire us all.
For 28 years, Adaptive Sports Connection has used the power of sports to push what's possible for veterans, children, and adults with disabilities, confronting ignorance, fueling conversation, and creating a world where everyone is included.
We snow ski, water ski, kayak, cycle, and sail with adaptive equipment designed to match a person's ABILITY – building skills, self-esteem, and independence.
Did you know, one in four adults and one out of 20 children have some type of disability? They are more likely to have obesity, heart disease, diabetes, and depression. In central Ohio alone there are over 200,000 people living with some type of disability.
We know outdoor and therapeutic recreation improves overall health and wellbeing. The demand and impact for our services is growing at a rapid pace. Despite COVID, we have grown by 66% in participant visits over the past three years. (insert infographic).
Adaptive Sports Connection's board of trustees is dedicated to supporting this growing need and we are implementing several initiatives to take our organization to new heights. During a strategic planning session last Fall with board members, volunteers, and participant feedback, we updated our mission, vision and values and set a strategy to impact the lives of over 5,000 + individuals and families.
Mission:
Our mission is to break through limitations with adaptive innovation, ensuring people of all abilities the health benefits, freedom, and sense of belonging from recreation and outdoor experiences.
Vision:
Our vision is for people of all abilities to feel independent, strong, and a true sense of belonging while enjoying sports and outdoor recreation with friends, family, and community.
Values:
We value resilience because it drives personal achievement, inspires others, and pushes us beyond perceived limits.
We value freedom because it allows independence
We value collaboration and the importance of working together to enhance our community.
We will have lots of exciting news to share over the next few months – stay tuned. We are extremely grateful for all our participants, family members, veterans, donors, volunteers, corporate partners, board members and our community. We have come to realize – We are All Adaptive.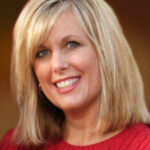 Boundless Thanks,
Sharon Schreiber
Executive Director
Spring has sprung and summer is on the way!
After last summer was a bit muted because of COVID, summer 2021 is shaping up to be one of our busiest yet! Cycling has been operating in full swing since mid-April. We have been hosting Discover Cycling, an adult evaluation clinic in conjunction with OSU Martha Moorehouse as well as group bike rides on Tuesday mornings, Thursday evenings, and Friday mornings.
Our first Discover Mountain biking will take place this weekend, May 16. This is an exciting program in partnership with COMBO (Central Ohio Mountain Bike Organization) at the Alum Creek P1 mountain bike trails. And finally, our Bikes To Go program is busier than ever-- we have already provided 24 adaptive bikes to kids this year, and have another 35 on the wait list! Be sure to check out the story of Rocky, a spunky 8 year old who is about to receive his own bike!
Kayak volunteer training also begins this week! This year we will be running adaptive kayaking every Tuesday evening as well as alternating Thursday evenings and Saturday mornings. We anticipate this summer being one of our busiest yet, so if you are interested in volunteering at adaptive kayaking, please check out the Volunteer Calendar to register for upcoming training dates!
Sailing is also back in 2021! We are working to provide a very detailed volunteer training in May and June so we will be ready to accommodate athletes and their families in July-September! If you have any interest or experience in sailing and would like to volunteer for the program, please register for upcoming events on the Volunteer Calendar!
I am constantly reminded of the wonderful community that ASC has created, but as we gear up for a new season it is more evident than ever. There is something special about looking forward into the summer and knowing that in just a few short weeks hundreds of volunteers and athletes will come together to help everyone realize what is possible! It is also important to remember that ASC provides more than sport, it provides hope, encouragement, inspiration, passion, and community. I know that as a kid when I was an athlete in the program, I was given a whole new outlook on myself as a person with a disability. I gained confidence in myself, I learned how to adapt and overcome, and I was given a tremendous support system to do it all with! Now, as a staff member, that same sense of community and support is present every day, at every event. I hope you all feel that same sense of support and inspiration yourself, and realize that you are a part of bringing that positive change about in someone else. Adaptive Sports Connection is truly my second family, and I couldn't be more excited to move into Summer 2021 with you!
For a full list of upcoming events and opportunities, please visit the Participant Calendar or Volunteer Calendar.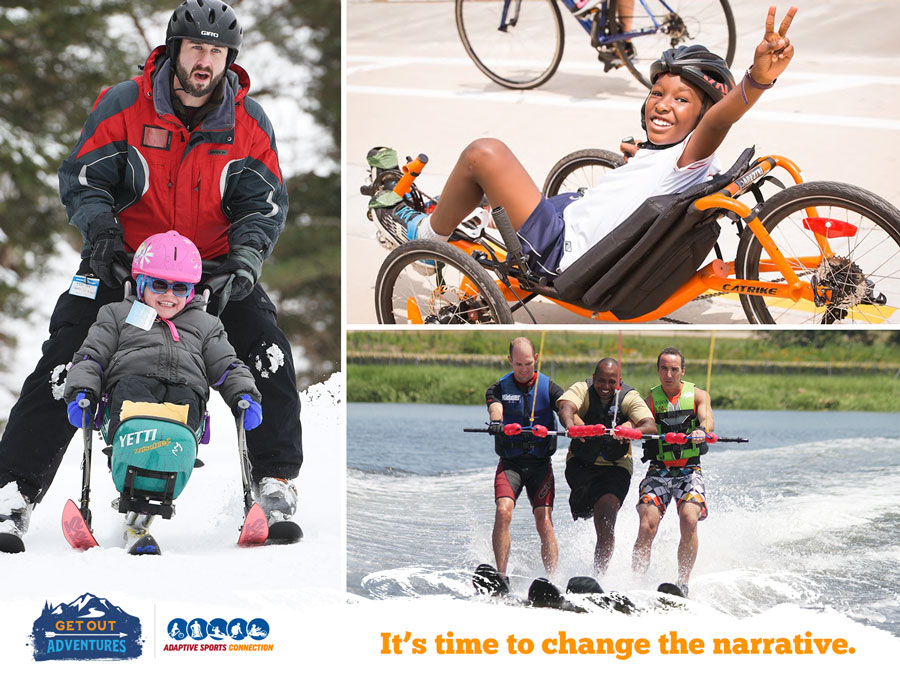 Vote for Adaptive Sports Connection at the 3rd Annual Philanthropitch
We are super excited to be one of the six finalists in the Columbus Philanthropitch.
Vote this week for Adaptive Sports Connection and help individuals shed limitations and say If I can do this I can do Anything!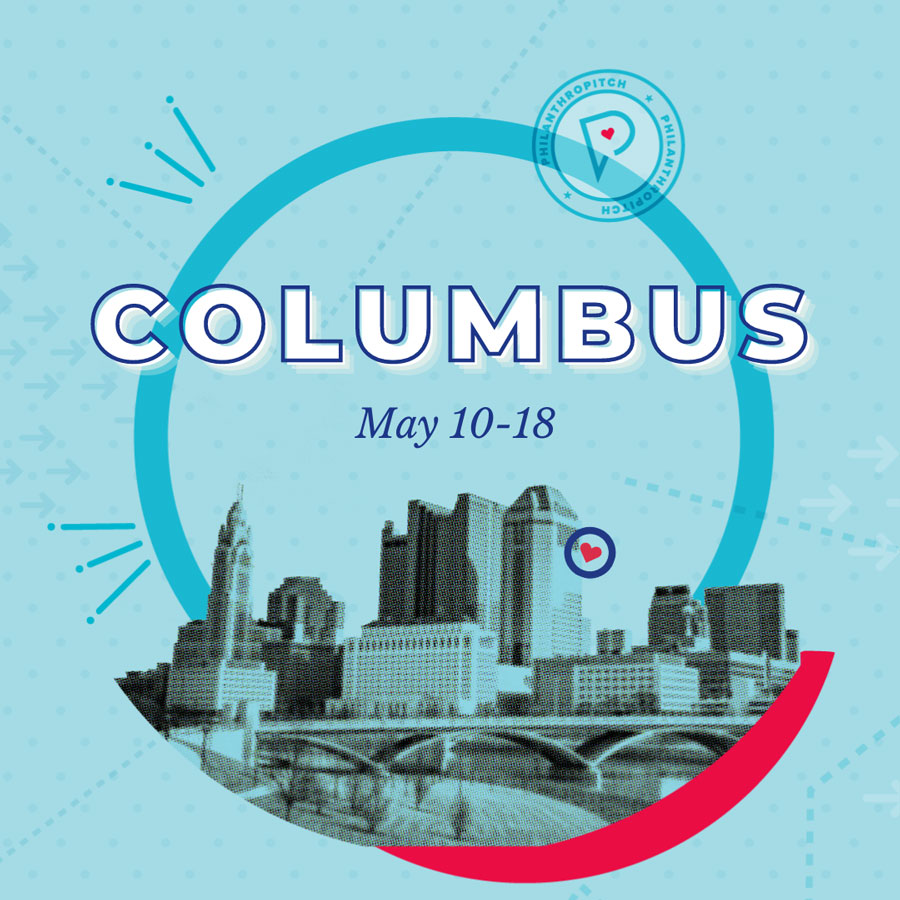 To date, Philanthropitch, the national fast-pitch social impact competition, has given over $1.5 million in donations to more than 100 organizations.
This years' finalists from Columbus include Adaptive Sports Connection, Franklinton Cycle Works, Franklinton Farms, Maroon Arts Group, The SOAR Initiative, and We Amplify Voices.
The virtual audience will be able to watch the Philanthropitch pitches on-demand throughout the week and 100% of their voting donation will go directly towards the nonprofit of their choice. A pre-recorded broadcast of the awards ceremony will air live on May 18 at 7pm EST. Tune in to find out who has the most votes, and how much funding each nonprofit will receive!
Visit the Philanthropitch website for more information and to receive exclusive access to event details!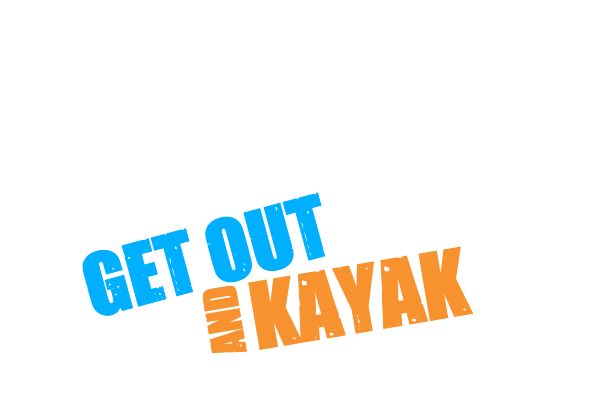 Starting this June, Grab a paddle and come explore the Twin Lakes Wildlife Reserve and the Scioto River in Shawnee Hills near Dublin and Powell Ohio.
Get Out and Kayak offers recreational kayaks (sit-in and a limited number of sit-on-top, as well as tandem kayaks) for your enjoyment. Admission is just $25 per person and $15 for children 12 and under for up to 3 hours of kayaking, exploring, and having fun. If you chose to bring your own kayak it is only $10 for admission. Admission is free for veterans.
This is an inclusive program, intended for people of all abilities! Get Out and Kayak is open to everyone in the community to enjoy the outdoors together! Folks with disabilities who are looking for more of a 1 on 1 experience should register for our adaptive kayaking program.
Join Adaptive Sports Connection, an organization dedicated to improving the health and wellbeing of veterans, children, and adults with disabilities, and enjoy the great outdoors. Getting out and kayaking will help strengthen your emotional immune system as we continue to maneuver through COVID-19. The best part- 100% of the kayak experience fee benefits Adaptive Sports Connection.
Our trained staff will be on-site to introduce everyone to the benefits of kayaking and provide instruction when needed.
We will be taking a number of precautions to protect the safety of our staff and customers in this program including increased gear cleaning protocols. So what are you waiting for? Get out and kayak with Adaptive Sports Connection.
Visit www.getoutandkayak.com to learn more about the program, see our full calendar of dates, and to register online! Register soon as space is limited and spots will fill quickly!


The Bikes to Go Program here at Adaptive Sports Connection is up and running, busier than ever working with many families and children to get them their very own adaptive bike! Already this spring we have hosted several bike evaluation days and are excited to see so many children one step closer to owning their very own bike!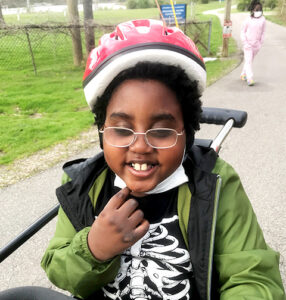 As many of you know an adaptive bike brings so many benefits to the children that truly change not only their lives but the lives of their families. For some families, the process of getting an adaptive bike is truly a family affair. This month we had the opportunity to meet Rocky and his incredible family at his evaluation. Rocky was diagnosed with Cerebral Palsy around 1 year old but continues to live a joyous and active life thanks to the support of his loving family!
Rocky has a large support system including his twin sister, a large extended family and many supportive friends. Last summer, Rocky's grandfather and grandmother began to take Rocky, his sister, and many of their cousins bike riding at a couple of local parks. Rocky had a standard bike like everyone else, except with training wheels. He did not do too well riding his bike and actually fell off a couple of times. He got to the point where he was afraid to ride it and no longer enjoyed riding with his family. Rocky's grandfather and grandmother made it a point to make sure that this summer Rocky felt safe and comfortable riding his bike with the family! They told all of the other grandkids that until Rocky was on a bike they wouldn't be taking anymore rides, as they absolutely did not want to take the rest of the kids without Rocky. So naturally the whole family stepped in to make getting Rocky a bike happen as soon as possible!
As an organization we never want money to be a roadblock for anyone that could benefit from an adaptive bicycle, so we work very hard to find community sponsors to help cover some or all of the cost of a child's bike. From the very beginning, Rocky's grandfather made it clear that they would do anything to get Rocky riding a bike as soon as possible! Rocky's community of family and friends helped raise the money for his bike within a few hours of starting his donation profile! It was remarkable to watch a community of people stepping out to help a little boy fulfill his dream of riding his very own bike!
If you would like to help fund a bike for a kid like Rocky, you can view our Bikes To Go waitlist and make a donation to help fund a bike here.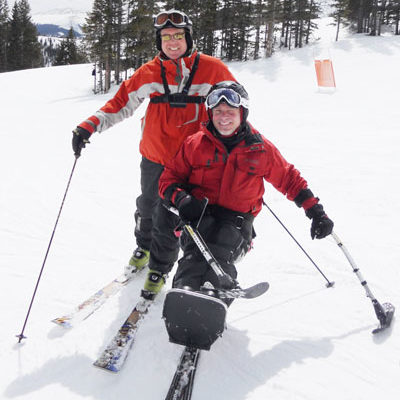 Steve Ricker is the founder and one of the board members of Adaptive Sports Connection. Steve started in adaptive sports in the winter of 1989, while living in upstate New York. He was involved in two different adaptive ski programs as a volunteer. An adaptive program at Greek Peak in Cortland, NY and another program at Swain Mountain in Swain, NY. When Steve moved to Columbus, OH he wanted to start a similar program at the local ski resorts. To make this happen, Steve tracked down Dr. Gina Freeman who ran the adaptive sports program at Ohio State University, where he was directed to Gary Bertelsen who at the time was the CEO of Recreation Unlimited. Gary mentioned to Steve that they were looking to start an adaptive ski program but didn't have the right people to run it. From there, Steve was sent out to Ski Spectacular in Breckenridge, Colorado where he passed his level 2 exam in adaptive skiing. Steve initiated the Ohio program in September of 1992. After assessing all three local ski resorts, Steve and a group of supporters decided on Snow Trails as the home base for their adaptive ski program. In 1997, they formed an official chapter of Disabled Sports USA (now Move United) and became known as TAASC - The Adaptive Adventure Sports Coalition (ASC's former name). By that time TAASC had already established other sports including adaptive cycling, kayaking, sailing, climbing, water skiing. They had also created a second location for their adaptive ski program at MadRiver Mountain in Zanesfield, OH.
Steve's favorite favorite ASC sport/program is the adaptive ski program, personally because he has been skiing since the age of 12 years old. "Skiing is not only a recreational activity but so much more" he adds. Through skiing, Steve has been able to get his certification in teaching, impacted so many lives through his volunteer work, and been able to share his love of skiing with anyone and everyone, regardless of their abilities. He has also passed the love of skiing and adaptive sports to his two daughters, both of whom have been involved with ASC since they were children. In his free time, Steve enjoys mountain biking, fishing, golfing, kayaking, playing/watching hockey, and spending time with his family.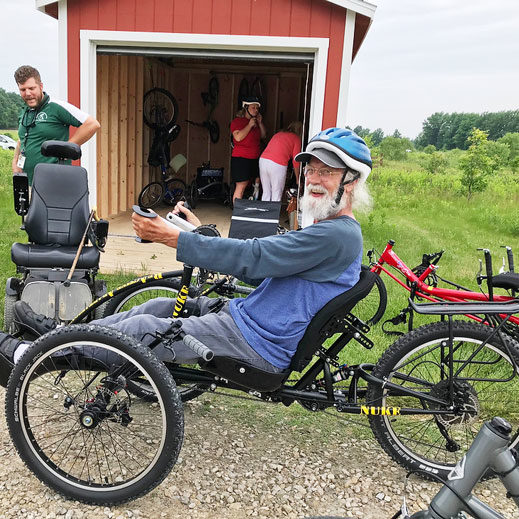 Robert Fown, also known as Bob, has been involved with Adaptive Sports Connection for 5 years, now entering his 6th year with ASC. When Bob was in the military, an injury caused him to become disabled. Before moving to Ohio he was active in many sports when he was living in Florida. When Bob moved to Ohio, his brother told him about the adaptive skiing program at Snow Trails. Bob's wife at the time advised against him joining. However when she unfortunately passed away, Bob's brother dragged him to a skiing event one weekend 5 years ago. From there, Bob has gotten involved with other ASC programs and mentioned that ASC has really helped him in his first year of grieving after losing his wife. Bob's favorite ASC program is the adaptive ski program, because it has opened up other opportunities for him, like going out west and skiing in Colorado for the first time in 2017. "Skiing down Mount Mansfield at Snow Trails is a different story than in Colorado" Bob jokes. In addition to skiing, Bob has also gotten involved with kayaking and sailing with ASC, as well as being introduced to Dreams on Horseback, where he got into horseback riding. One of Bob's favorite memories with Adaptive Sports Connection is when he switched from riding a mono-ski to a bi-ski and was able to ski down the hill without falling. "I was so excited, like yes, I did this!" Bob exclaimed. Another fond memory Bob has, is when he was focusing on really controlling his speed and movements. When Bob finished his run down the hill, Steve Ricker, one of the volunteers / founders of ASC, came over and gave Bob a pat on the back and told him great job.
"This felt great, and I was really proud of myself and felt encouraged to keep coming back and participating" Bob stated. The ASC has also given Bob the opportunity to meet other participants and volunteers, some of which he has become friends with outside of ASC. Bob has loved meeting new people and becoming part of a great community.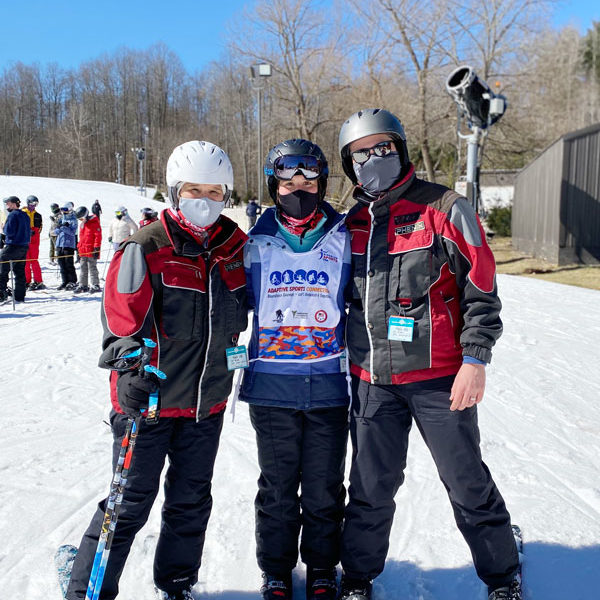 Carol Brubaker has been a volunteer with ASC since 2018. Carol met another volunteer, Keith Overton, during an informational event at REI and was hooked by the array of adaptive equipment on display. Carol registered to volunteer and made it a family affair, bringing her son David, daughter in law Kayla, and eventually her daughter, Sara to volunteer as well. Carol volunteers in nearly all ASC sports, including kayaking, cycling, and skiing, and also assists with the organization and planning of galas and fundraising events! When asked about her favorite sport Carol says "I love them all, just in different ways. Mostly it's the fun and camaraderie of kayaking and cycling and the personal challenges of skiing". When asked about her favorite ASC memory, Carol tells the story about the time a young athlete showed up to a ski event and forgot his ski bag (and ski clothes!) at home. "All of the volunteers jumped into action, each pulling out a different piece of their own extra clothing and equipment to loan. Within about 10 minutes he was fully outfitted and ready to ski!". This is a fantastic representation of the giving and accommodating nature of all of our volunteers! Carol recommends that anyone considering volunteering for an ASC program should come give it a try! Carol has volunteered for over 200 events since joining us in 2018, so if you plan to give an event a try, there is a good chance you will run into Carol! Thank you Carol for your tireless service to the organization, and for your commitment to improving the lives of people with disabilities!
Join us for Adaptive Sports Connections Be Adaptive Series! The Be Adaptive Series will be a monthly speaker series focusing on our ability to Adapt, Inspire, and Connect. Each speaker will share their story of resilience and help us learn how to better understand disability. Click here to watch our first speaker, Tim Brown.
Kyle Rosenberg – May 19, 6:00pm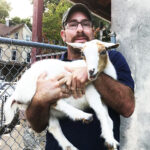 Kyle gradusated Summa Cume Laude from the University of New Mexico with Bachelor of Arts Degrees in Intercultural Communication, Psychology, and Philosophy and became the first Deaf person to achieve such. He then graduated Summa Cum Laude with his Masters of Science in Experiential Education from Minnesota State, Mankato with an emhasis on Universal Design and Accessibility for individuals with disabilities in outdoor settings. He has also obtained a Non-Profit Management certificate and an Association of Community Rehabilitation Educators Certificate. Kyle currently works with Deaf Services Center as a Community Services Specialist and OYO Camp Director. Kyle is excited to share what it is like to be a Deaf person in the grand scheme of life and some of the unique challenges he has and the ways he adapts, improvises, and overcomes.
Dr. Chrisanne Gordon – June 23, 6:00pm
Dr. Gordon graduated summa cum laude from The Ohio State University College of Medicine after completing her undergraduate studies at Duquesne University in Pittsburgh, PA. She has experience in internal medicine, emergency room medicine, occupational medicine, and rehabilitative medicine. She is also board certified by the American Board of Physical Medicine and Rehabilitation. Since 1988, Dr. Gordon has served as Medical Director of Rehabilitation Services at Memorial Hospital of Union County in Marysville, Ohio. Her special interest is with Traumatic Brain Injury (TBI) since she has experienced TBI recovery both as a physician and as a patient.
In 2008, Dr. Gordon was called to action. Her one year "tour of duty" (2008-2009) included a part-time position at the Chalmers P. Wylie Veterans Administration Outpatient Clinic in Columbus, Ohio, where she performed second-level screening for the Iraq and Afghanistan veterans suspected with traumatic brain injuries. Her experiences with young heroes affected by TBI led to the production of a documentary. The documentary aimed to educate the military world about the signs and symptoms of the injury and to educate the civilian world about the difficulties with reintegration our heroes were experiencing as a result of their service.