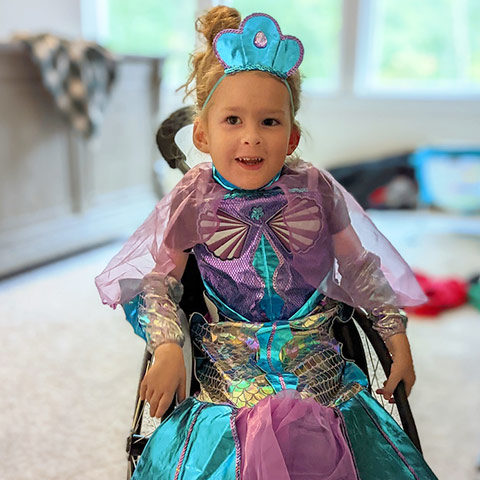 "This bike will help me get stronger and have fun!"
Tenley S., 4, Powell
Spinal muscular atrophy, type 1
Tenley loves Disney princesses, unicorns, mermaids, and Paw Patrol pups. She loves to sing and is very friendly! She loves to play on accessible playgrounds with friends.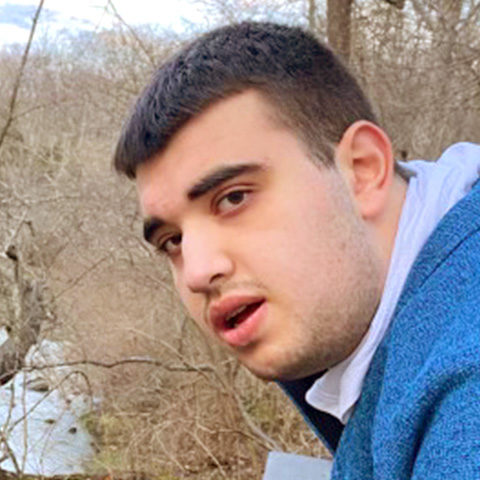 "Thank you for helping by donating and making his wishes come true to own his very own recumbent bike!"
Adam A., 21, Columbus
Autism, Non-Verbal
Adam is 21 years old who is non-verbal with Autism, he has learned how to ride a bike for the first time in his life which is super exciting for him. He feels independent and is able to enjoy a physical activity with his mother and friends at the same time as staying active and fit. Riding a bicycle makes him smile and he loves being able to enjoy the beautiful surroundings around him. #stayactiveandhavefun
"I am excited to get my first bike. I am excited for a new adventure!"
Alice E., 11, Mansfield
Multiple health issues
Alice is a joyful kid. She loves to swing and play with her toys. She's always excited to ride a bike during appointments with her therapist.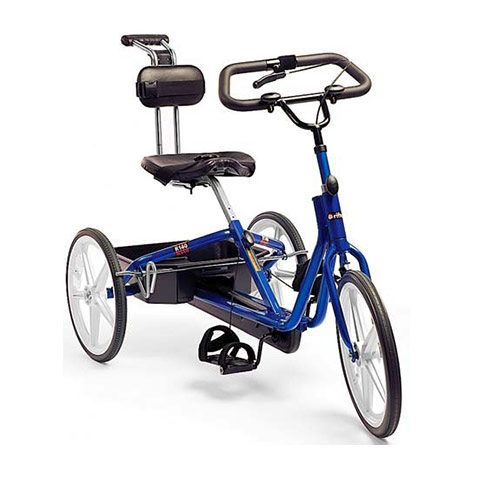 "Having Aubrey ride a bike that fits her...will open up her world and hopefully we can bike together as a family!"
Aubrey S., 21, Westerville
Developmental delay, Epilepsy
Aubrey is a sweet young lady who loves the zoo and its characters. She is developmentally two years old and needs constant supervision. She is nonverbal but shows what she enjoys with gestures and sounds. This bike will help with her daily exercise.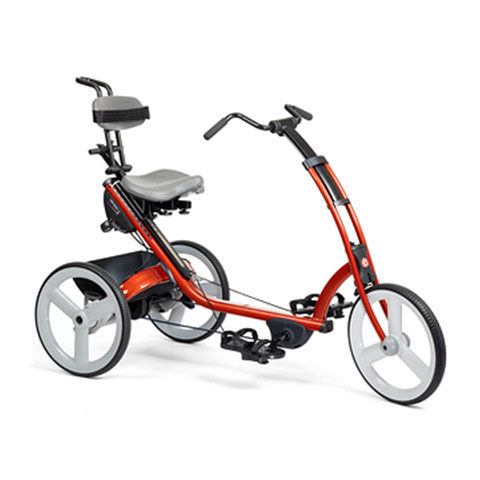 Peinda S., 11, Columbus
Down Syndrome
"I can't wait to go bike riding with my sister!"
Jevian R., 8, Columbus
Muscular Distrofy
Jevian loves to play with his sister and would love to be able to play with his sister outside. He can only play with her outside for a little bit of time right now because of the limited resources and his activity tolerance. Jevian also loves sports and LEGOs.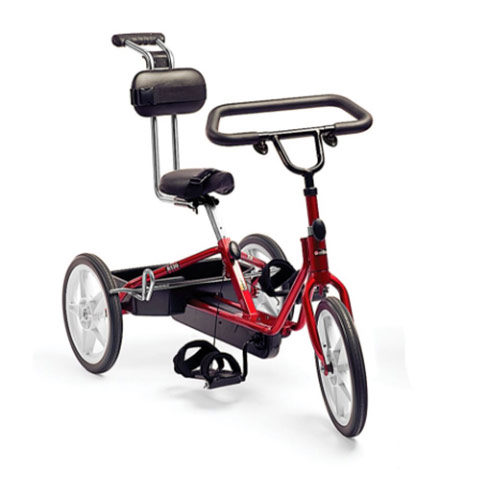 "Nothing makes me happier than riding my bike with family and friends!"
Jolee G., 14, Reynoldsburg
Cerebral Palsy
Jolee loves large thrills and adventure. She would love to be able to go out with her younger sister and mother on the road. This would also help her develop her leg muscles to assist in standing for long periods and assist in getting her walking.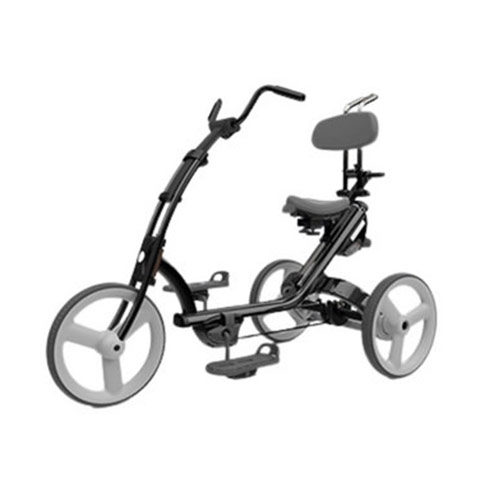 "With a new bike, she could go out with her sister and friends again."
Adalynn J., 13, Mansfield
Cerebral Palsy
Adalynn is a 12 year old girl who previously had a Rifton, but unfortunately grew out of it. We, as a family, would love to take bike rides together. Adalynn loved being able to ride bikes with her sister and friends from the neighborhood. With a new bike she could do those things again!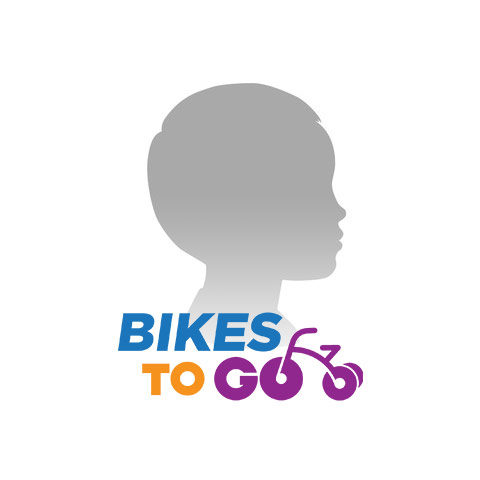 "Finally, I can ride a bike!"
Aidan R., 14, Aurora
Down Syndrome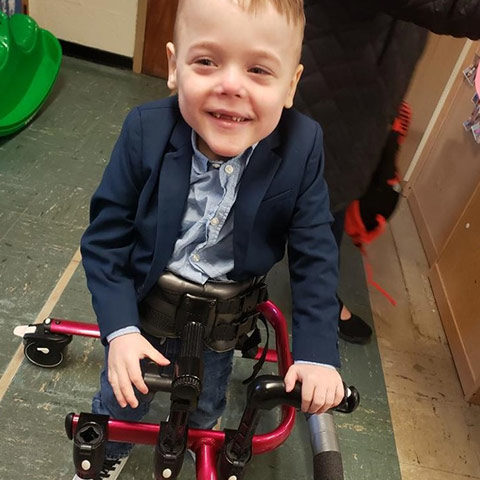 "A bike makes his therapy more fun and family walks an adventure!"
Xavier W., 5, Huntington (WV)
Ataxic Cerebral Palsy
Xavier is a fun-loving little boy with a ton of energy! He loves being outside and asks almost daily to ride his bike (a push tricycle he has almost outgrown)! Xavier's favorite things are Paw Patrol and Church. He loves to sing and clap to all music, especially his Jesus songs! Xavier loves making friends and a new bike would provide many opportunities to make new friends. It would help him feel included now but also teach him skills to ride independently in the future.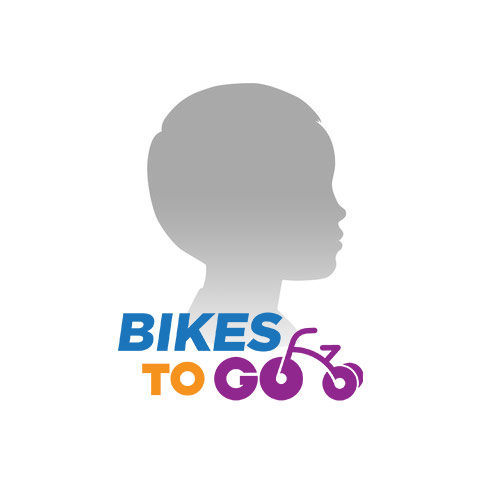 "Riding a bike will be the highlight of my summer!"
David S., 14, Columbus
Autism and Chronic lung disease
Freedom, joy, happiness and so much more. David is a very bright young man who desperately wants to go and enjoy the outdoors and the world around him but is extremely limited due to many medical conditions. He smiled as I have never seen before when he sat on this bike. It would improve not just his life but his self-esteem as well.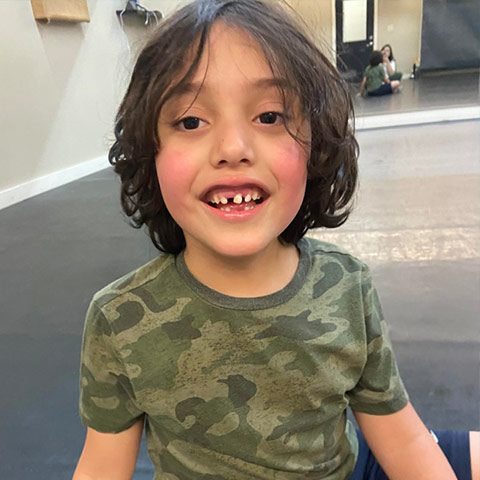 Hector M., 7, Marysville
Autism
Hector loves outdoor activities, hickory dock songs, and sea creatures. He enjoys playing outside with his little sister and dogs, long walks, running, and is always on the move. He has been more interested in sports and with extra assistance he can engage in similar tasks as his peers, giving him a bike will help him play with peers more independently.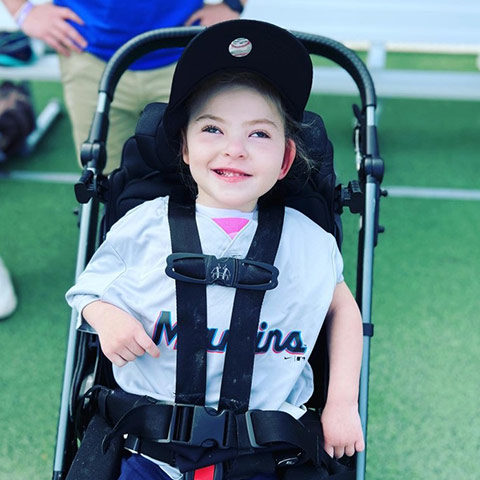 "Can't wait to explore on wheels!"
Franny D., 3, Gahanna
Quadriplegic Cerebral palsy, epilepsy, CVI, scoliosis, low tone are the main ones
Franny loves to move and to be outside! She is so energetic and fun-loving. Franny loves to swim, play with her sister, and just joined a tee-ball league! We go on walks all the time and love to explore our town so this would be such a fun way she can get around but also get exercise herself (without being pushed in her chair).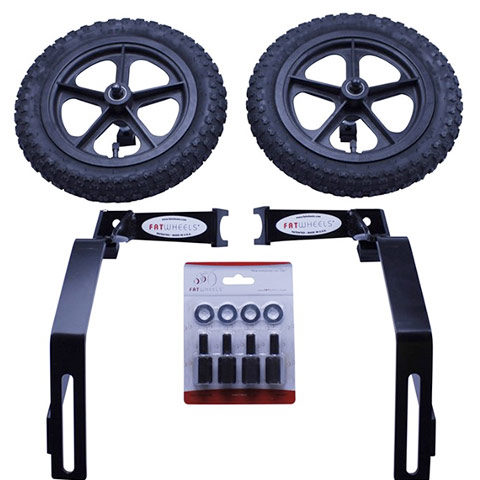 "To be able to ride a bike independently is a memory I will treasure like the photos I would looked back"
Aleena P., 11, Powell
Autism, language and auditory processing disorder
She loves to color, pretend play with dolls, telling stories, swimming, jumping on the trampoline, watching tv, play video games, and look at old pictures/videos.
To ride independently a regular 2-wheel bike is a life skill we want her to have. It would allow her to participate in a family and peer friend activity independently, and build confidence and self-esteem.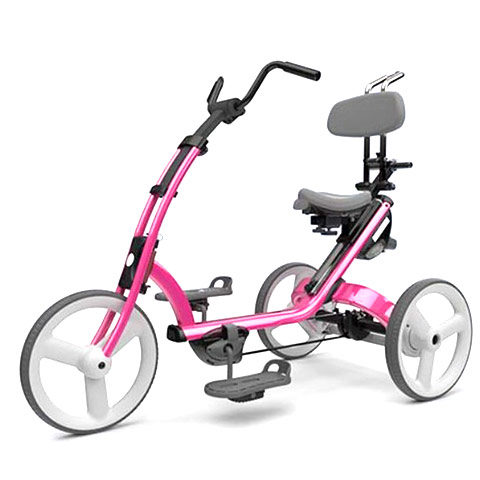 "Happiness is riding a bike with my family and friends."
Ayrys R., 7, Mansfield
Spastic Diplegic Cerebral Palsy
This bike will help Ayrys to be active and happy like all the other children riding bicycles.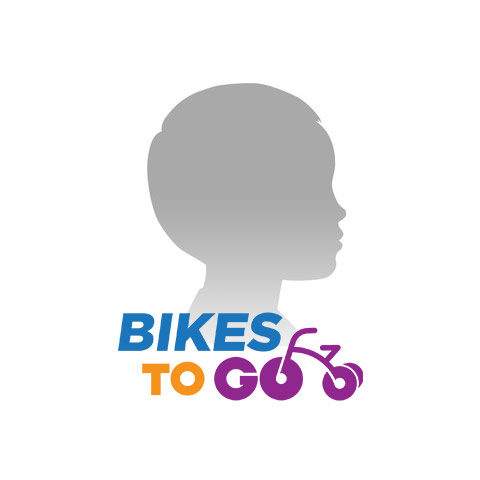 "A bike for me to ride! It will bring me to the people I want to bond with."
Charlie C., 9, Dublin
Autism, ADHD
A bike would help Charlie to join his siblings in riding in our neighborhood. It could help him to feel some independence and enjoyment of his own making while being included in the group. It could build confidence. Charlie is trying to find his way to be " in" with his siblings and neighbors for outside play.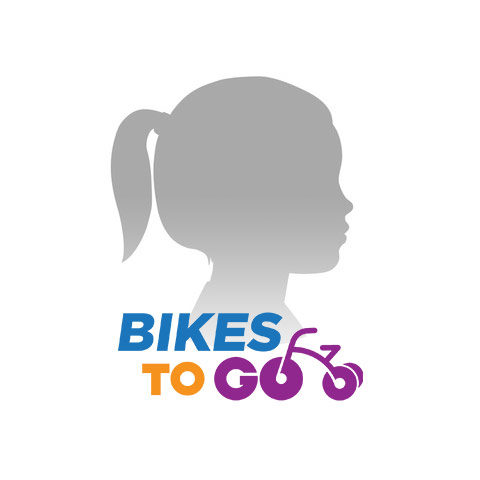 "Excited for a new adventure on wheels!"
Sawyer S., 3, Crestline
Cerebral Palsy, Autism
Sawyer is a sweet girl who loves to be outside. her favorite hobbies include swinging and playing with her siblings. She wants to be just like her older siblings and having a bike to help her feel like a normal kid would allow her to do that.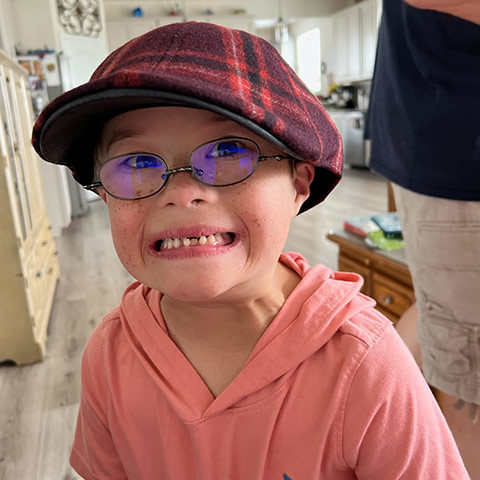 "With a bike, I can go anywhere and spread love and happiness!"
Carter C., 7, Powell
Down Syndrome
Carter is 7 years old. He has the most outgoing personality and makes so many friends at his school that we are often stopped when we are in public by adults or children who know him. His teacher says that walking down the hall with him takes a long time because he greets everyone with a high five, hug, or handshake. He loves Marvel superheroes, especially Incredible Hulk and Spider-man. Carter has overcome many health challenges and many hospitals stays with a smile on his face. He has bad days of course like everyone else but he faces even those with determination. He loves to dance and always has a song in his head.
He especially loves Bruno Mars and the musicals Singing in the Rain and Hamilton which he loves to imitate. His show-stopper is definitely the Singing in the Rain dance!
Carter does not go to the same school that the neighborhood kids all go to. A bike would help Carter with confidence in making neighborhood friends and a local community of playmates.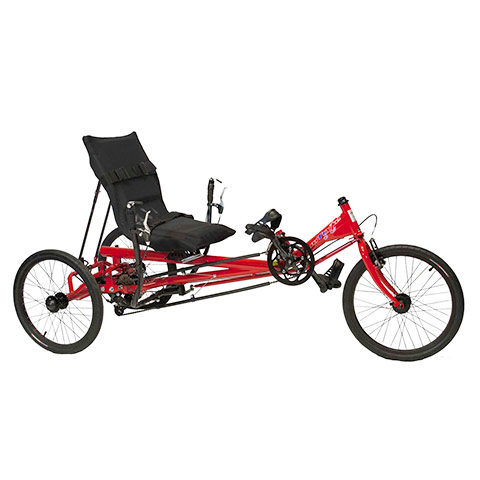 "I am eager to have a bike. I just know I will love it."
Sam D., 9, Worthington
Autism
Sam is very interested in riding a bicycle. Though he's blind in one eye, and balance will be an issue, nothing will stop him from learning to ride one.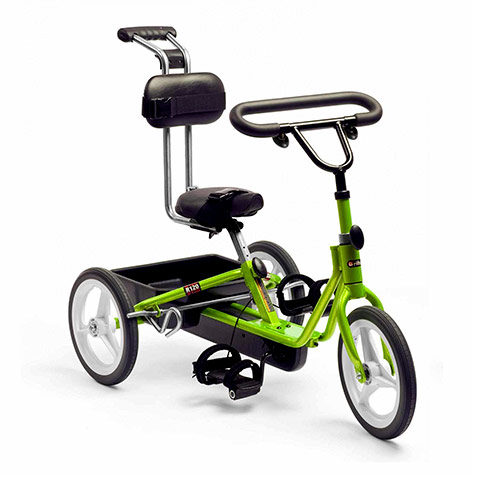 "I will finally learn how to ride a bike!"
Mouad I., 8, Dublin
Autism Spectrum
Mouad loves to be outside. He loves to swing and go swimming. He also loves anything that spins and moves. He would love a bike to be able to go bike riding with his siblings. He often tries to ride a bike with them but has not been successful with a typical bike. He would also like a bike to help increase his independence and situational awareness.
Give the gift of health, independence, and the freedom of mobility!
For more information, please contact Sharon Bucey, CEO
at sharon@adaptivesportsconnection.org or (630) 945-1787.