Water Sports Weekend Sure to Wow…the Road to Health and Happiness for People with Physical Disabilities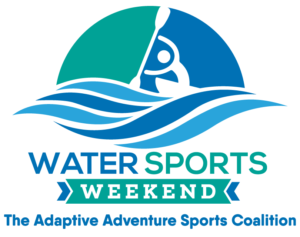 Adaptive Adventure Sports Coalition Event Provides a Boatload of Adventure for Veterans, Adults, and Kids
June 23rd through the 25th, The Adaptive Adventure Sports Coalition (TAASC) kicks off an adventure-filled summer with its Water Sports Weekend at the TAASC Adventure Center, 6000 Harriott Drive in Powell, Ohio. Event organizers hope that participants – if they haven't joined in on a TAASC event yet – will experience the many positive effects that adaptive sports are known to provide.
TAASC's summer kick-off event sponsored by Anthem Blue Cross and Blue Shield, offers numerous opportunities for veterans, adults, and kids ages 16 and older, with physical injuries or disabilities to shine; activities include water skiing, wakeboarding, sailing, fishing, and kayaking. Over the weekend, participants can also do a little cycling, play bocce ball, or try their hand at archery. Water Sports Weekend starts on Friday June 23 from 3 pm to 8 pm, Saturday 8 am to 6 pm and Sunday 8 am to 4 pm.
In addition to the sports events, daily lunches and dinners are provided thanks to Toray Plastics (America), Inc.  Hotel rooms will be provided at no cost for Veterans traveling from outside Columbus.
The cost is $35 per person based on ability to pay. Veterans participate for free, thanks in part to TAASC's partnership with Warfighter Sports. Other event sponsors include Ohio Health.
Dedicated to making a difference in the lives of individuals with disabilities and their families, TAASC promotes freedom, fun, and adventure, enabling those with injuries or disabilities to experience outdoor sports in an unforgettable, life-altering way.
Recent studies* illustrate that individuals with physical disabilities who remain physically active will experience better emotional and physical health as well as improved health overall.
Adaptive athletics help participants understand that they can succeed in spite of disabilities or injuries. This realization increases confidence and helps those with injuries or disabilities gain new meaning in life as they expand their limits, strategize, adapt, and begin to build their post-injury identities.
The psychological benefits of adaptive sports participation include improved mood and body image; reduced anger, confusion, anxiety, depression, sleeplessness; increased self-esteem; and improved self-perception and life satisfaction.
Physical benefits include a decrease in pain and tension levels; reduced severity of secondary health problems; enhanced ability to complete daily activities and self-care; improved wheelchair mobility skills; and greater physical independence.
And the sociological benefits of adaptive sports participation include enjoying new experiences and friendships; counteracting the stigma of disability; and an increased likelihood of employment.
About The Adaptive Adventure Sports Coalition (TAASC)
TAASC is celebrating 25 years of empowering people with disabilities through sports and wellness programs. Founded in 1992, TAASC is part of the Disabled Sports USA, a national organization serving people with disabilities. Through a partnership with the City of Columbus, TAASC's Adventure Center located at 6000 Harriott Road, has access to nearly 22 acres along the Scioto River. TAASC operates its winter sports programs at Snow Trails Ski Resort in Mansfield, Ohio, and Mad River Mountain Ski Resort in Valley Hi, Ohio.
For more information, go to TAASC.org.
*Study sources include:
US National Library of Medicine National Institutes of Health:
https://www.ncbi.nlm.nih.gov/pubmed/1832786
A media release regarding a study by University of Houston, Michael Cottingham, PhD, associate professor in Department of Health and Human Performance at the University of Houston:
http://www.rehabpub.com/2015/08/playing-adaptive-sports-just-physical-fitness-benefits/
Navy Medicine Headlines, an article by Kartavya Vyas, Clinical Research Coordinator:
http://www.med.navy.mil/sites/nmcsd/nccosc/item/the-psychological-benefits-of-adaptive-athletics/index.aspx